Muppet-watchers: there's a short interview with me over at
ToughPigs.com
about the most recent story arc,
"Family Reunion"
. Thanks as usual go to Joe Hennes for his patience!
Thor fans: in a nutty development, it appears that the first two issues of
Thor: The Mighty Avenger
are completely sold out! Wow. If you missed them, though, fear not! Because
Marvel is re-issuing both issues
under one spanking-new, gorgeous Chris Samnee/Matt Wilson cover with the fancy title "Double Rainbow".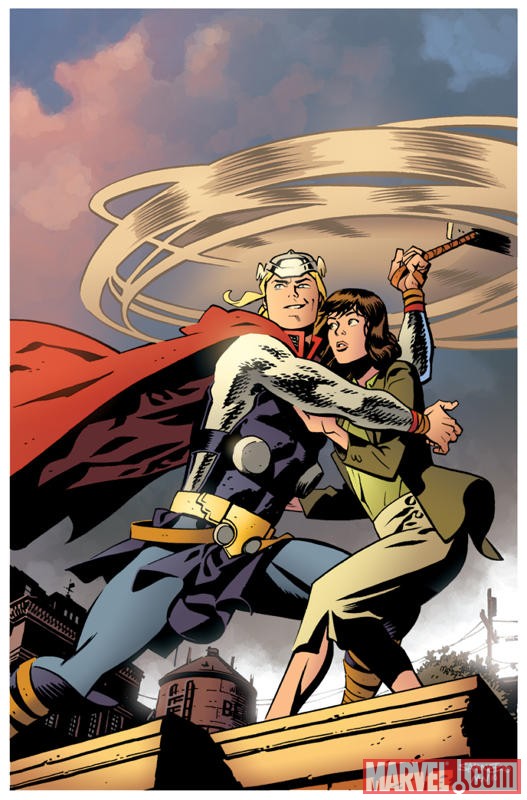 As usual, I direct you over to
Samnee
for the details - he knows what's going on much better than I do. He's also younger and better-looking than me, and may one day visit me in a home.